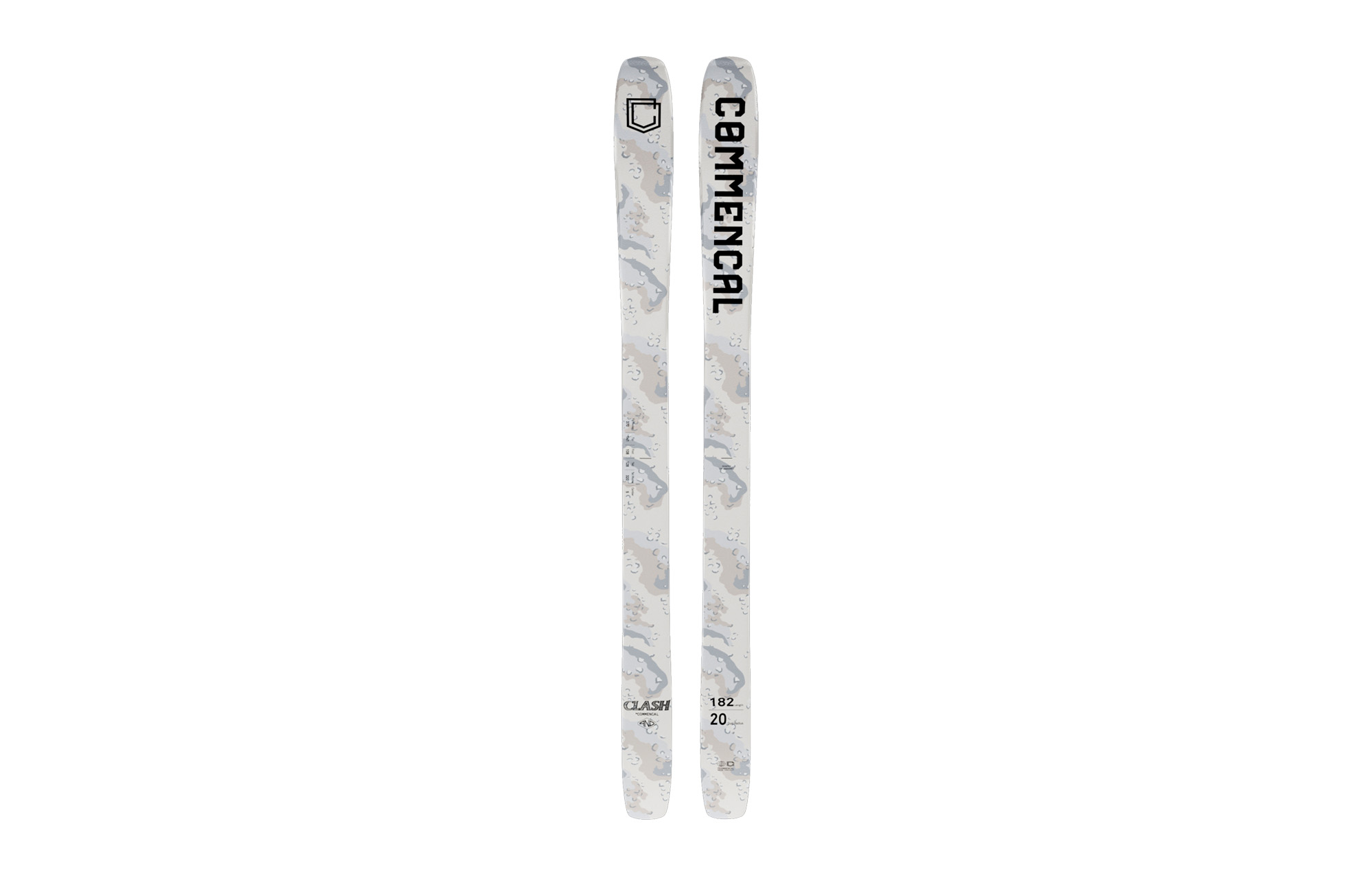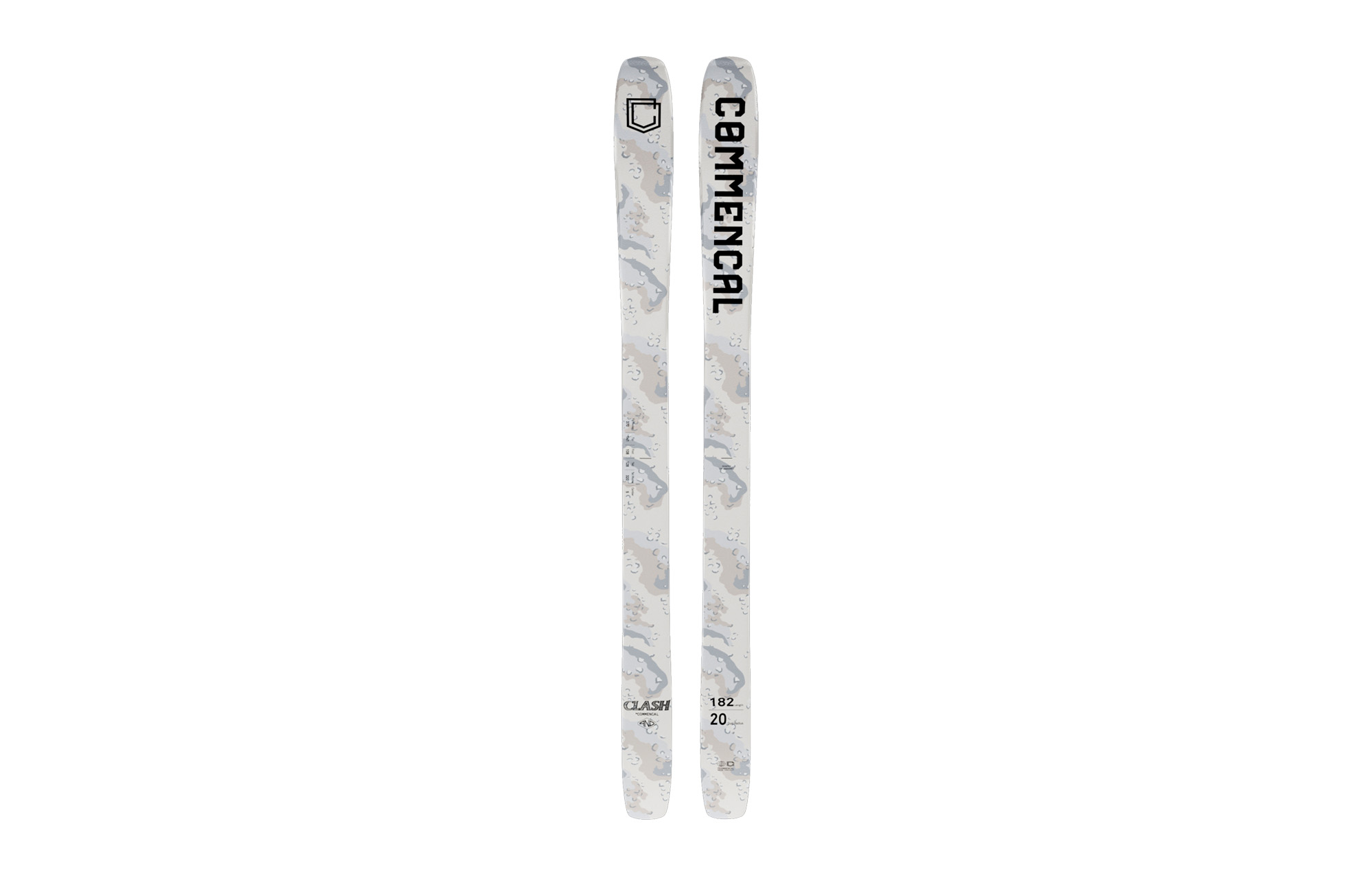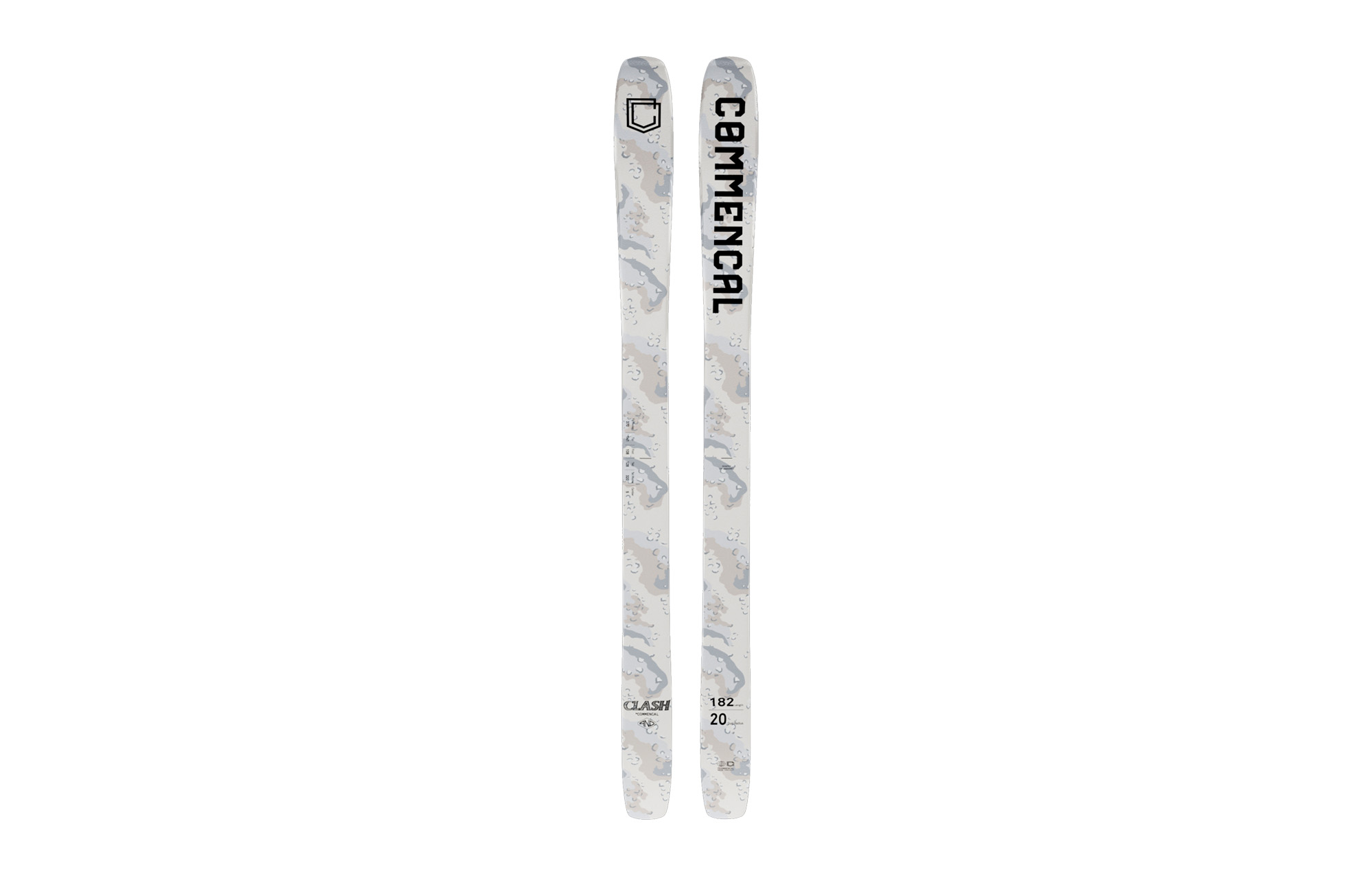 COMMENCAL CLASH SKIS 2024
Availability:
In stock
null
Shipping Options

Home Delivery:
Free shipping* for parts** and clothing order above $199 (excludes bikes and frames)
Showroom Delivery:
COMMENCAL USA
150 Capital Dr Suite 180
Golden, CO 80401
*excluding Alaska & Hawaii
**excluding umbrella, skis, pole, battery, fork, floor pump, wheel, tyre, FCB mudguard


Payment options

Credit card
PayPal

Start

DESCRIPTION

TECHNICAL INFO

SPECIFICATIONS

SIZES

GEOMETRY

SPECS

TECHNICAL SPECIFICATIONS

Size Chart

Video
- DESCRIPTION -
ALL ABOUT SKIS & SNOWBOARDS

When we looked at the project for this new CLASH, we first considered the behaviour of the old model, what we wanted to keep from it and where our areas of progress should be. We have kept the same core for its efficiency and longevity.

For the rest, we have innovated! The CLASH is now a touch shorter, more agile, more incisive, and has lost none of its freeride qualities! Inspired by the shape of the SUPREME and the structure of the ABSOLUT, it is an incredibly versatile freeride/backcountry ski. For skiers accustomed to a little width underfoot this could be become their easy everyday ski. Additionally, there is a new size available for smaller kids.
- TECHNICAL SPECIFICATIONS -
Shipping Options

Home Delivery:
Free shipping* for parts** and clothing order above $199 (excludes bikes and frames)
Showroom Delivery:
COMMENCAL USA
150 Capital Dr Suite 180
Golden, CO 80401
*excluding Alaska & Hawaii
**excluding umbrella, skis, pole, battery, fork, floor pump, wheel, tyre, FCB mudguard


Payment options

Credit card
PayPal